MUSIC NEWS
BAD REPUTATION, the label that celebrates rock and Antipodean rock.
Following CDs still available: Rock des Antipodes / Rock des Antipodes 2 / Rock des Antipodes 3 / Rock des Antipodes 4 / Ohh La la / Dirt River Radio and many more to be found on our website: www.badreputation.fr and in good record stores..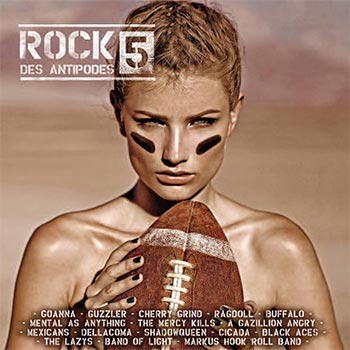 Rock des Antipodes 5
For the 5th volume of our Rock des Antipodes CD series, we wanted to give a nod to Australian cinema. This compilation brings you three compositions that earned a place on the soundtracks of films by Jane Campion (Put A Spell On You by The Angels in Holy Smoke), Yahoo Serious (Ride by Mental As Anything in Reckless Kelly) and Daniel Armstrong (Can't Stop by The Mercy Kills in Murderdrome). We continue our tradition of giving a boost to up-and-coming bands (including Cicada, A Gazillion Angry Mexicans, Dellacoma) and, as always, feature some of the big names of Australian music (such as Mental As Anything and Buffalo – helmed by Pete Wells, future bassist with Rose Tattoo). This year, we also dip into 1970s rock, with music by Goanna, Buffalo, the Markus Hook Roll Band, as well as Bad Reputation's protégés (Guzzler, Ragdoll, Cherry Grind, The Mercy Kills, Shadowqueen). At a time when our world is in a state of distress, it helps to reconnect with each other through our common values. Whether that's through films or music, let's live out our commitment to rejecting all forms of repression. Long live the Cinéma des Antipodes, long live rock!
---
DVD NEWS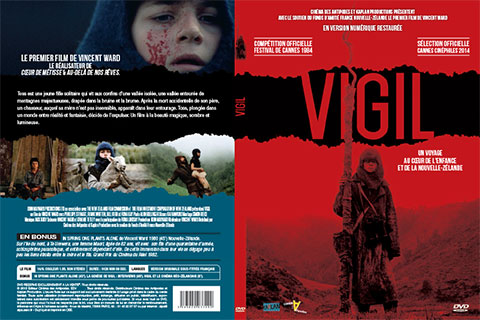 VIGIL
For the first time on DVD, in a new remastered copy, « Vigil » by Vincent Ward, the first film by the director of « Map of the Human Heart » and « What Dreams May Come », a journey into the heart of childhood and the New Zealand landscape.
Discover one of the greatest classics of New Zealand cinema, Vincent Ward's « Vigil ». A masterpiece accompanied by exclusive extras: « The Making of Vigil, an interview with the director, the producer and the lead actress, 30 years on » (45'), « Vigil and New Zealand Cinema » (5'), « In Spring One Plants Alone » by Vincent Ward (45').
Available in all good retail stores, from FNAC to amazon.fr