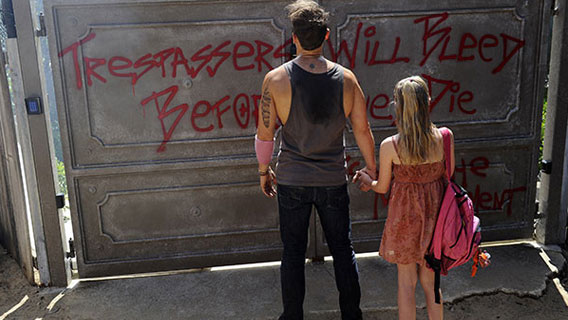 Australia / 2013 / 86 min/ DCP / colour / Science Fiction
Director : Zak Hilditch

Script : Zak Hilditch
Cinematography : Bonnie Elliott
Editing : Nick Meyers
Music : Cornel Wilczek
Distribution : Synergy Cinema
Production : Liz Kearney
Cast : Nathan Philips, Angourie Rice, Jessica de Gouw, Daniel Henshall, Sarah Snook

Official selection, Directors' Fortnight, Cannes 2014

It's the last day on earth, twelve hours before an event will end life as we know it.
James (Nathan Philips) makes his way across a lawless city to the party to end all parties. Along the way he somewhat reluctantly saves the life of a little girl named Rose (Angourie Rice), desperately searching for her father. Stuck with the unexpected burden of responsibility, James is forced to question what really matters as the hours tick away.
Zak Hilditch
Zak studied film at Curtin University and completed his honours degree in 2004. In 2006 he won the Young Filmmaker of the year award at the WA Screen Awards. Zak was nominated for Inside Film's Rising Talent Award in 2011. In 2012 Transmission was in competition at the Tribeca Film Festival, won four awards including best film and director at the 2012 St Kilda Film Festival and was nominated for best short and screenplay at the 2013 AACTA awards.
---