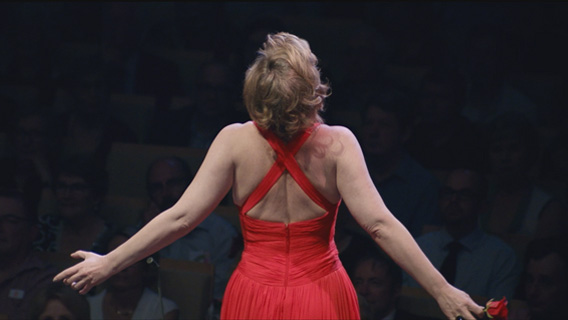 LOVE OPERA
Australia / 2019 / 91 min / DCP
Director : Liselle Mei

Production : Trish Lake & Daniel Schultz
Brisbane Film Festival 2019
Love Opera provides an inside look at Brisbane's world-class Lisa Gasteen National Opera School as it prepares a production of Carmen with the Queensland Symphony Orchestra.
Nestled inside Griffith University on Brisbane's South Bank, the Lisa Gasteen National Opera School is the brainchild of its eponymous leader, whose singular qualities as an opera singer have taken her from The Met to Covent Garden and all across Europe. This warm-hearted documentary follows Lisa as she looks to cultivate the next generation of opera stars and deliver a top-flight production over the course of an intensive six-week program. The students dig deep to give the performance of their lives as they prepare to share the stage with international talent on opening night.
Liselle Mei
Liselle Mei graduated from New York University's film program. Her thesis film, Ana: Portrait in Days won the 1st place Wasserman Award at NYU's First Run Film Festival. She was awarded the Women in Film Award for her series, Lower East Side Stories- screening at New York's prestigious MOMA and on PBS's Real NY series WNET/Thirteen. Now Sydney based, Liselle Mei has directed the short films, A Light Touch and Skin and feature documentary, Love Opera.