2011 EDITION
NICOLAS BAUDIN AWARD FOR BEST SHORT FILM
BEAR - Nash Edgerton
AUDIENCE AWARD FOR BEST FEATURE FILM
FACE TO FACE - Michael Rymer
---
BEST ACTRESS
Jacinda Barrett - Matching Jack
BEST ACTOR
Luke Ford - Face to Face
Special Mention Daniel Connors - Toomelah
JURY GRAND PRIX FOR BEST FEATURE FILM
LOU - Belinda Chayko
---
FEATURE FILMS | DOCUMENTARIES | SHORT FILMS | JURY | EXHIBITION
---

---
FEATURE FILMS | DOCUMENTARIES | SHORT FILMS | JURY | EXHIBITION
---
---
FEATURE FILMS | DOCUMENTARIES | SHORT FILMS | JURY | EXHIBITION
---

Nicolas Baudin Award

Created as part of the celebrations of the bicentenary of the discovery of the Southern Lands by Captain Nicolas Baudin, the Nicolas Baudin Prize rewards an Australian or New Zealand short film. This year, it will be awarded by a jury made up of students from the Saint-Tropez region's high schools, among which the Lycée du Golfe de Saint-Tropez. One or several "chaperone(s)" - film and television industry professionals - will guide them. On the one hand, it is a fantastic opportunity for these young people to have an in-depth look at the work of aspiring directors, on the other hand, the perception of their films by a young audience is an interesting feedback for the Antipodean filmmakers themselves.
OPENING SHORT FILM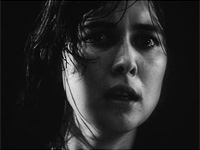 Kitchen Sink - Alison MacLean 1989 – 14' – 35 mm (NZ)

From the bowels of the kitchen sink, comes a dark and tender love.
---

COMPETITION

The Winter Boy - Rachel House - 2010 – 8' – BetaSp (NZ)
A mother tries to comfort her grieving son, but at each attempt her son's silence becomes more and more deafening- until he finds a reason to let his mother in again.

Drowning - Craig Boreham - 2010 – 20' – BetaSp (AUS)
Mik struggles to make sense of the hole left by the death of his brother and his awakening desire for his best friend Dan. A journey through the final moments of youth

Choice Night - Christopher Dudman - 2010 – 15' – 35 mm (NZ)
Over the course of one night, fifteen-year-old James has to make a choice: love or mates?

Kiss - Alex Murawski - 2011 – 12' - BetaSp (AUS)
Tom has never been kissed. When his best friend offers his girlfriend to practice with, Tom's desire suddenly awakens, changing the trio's friendship forever.

Vostok Station - Dylan Pharazyn - 2010 – 8' – 35 mm (NZ)
A wounded man trapped in an arctic wilderness finds renewed hope of survival when he spots a convoy of freight vessels at shore.

Pig - Tom McKeith - 2011 – 13' - BetaSp (AUS)
A young boy wakes one morning to find his mother crying. He takes his father's rifle from the shed and sets off into the bush.

Deeper Than Yesterday - Ariel Kleiman - 2010 – 20' – 35 mm (AUS)
After three months submerged underwater, the men have become savages. Oleg fears that losing perspective may mean losing himself..

Crystal Jam - Leonie Savvides - 2011 – 15' – BetaSp (AUS)
You die. But your identity keeps on living. Crystal and James fell in love playing an online virtual game, but never met. When James disappears mysteriously Crystal desperately look for him..

Go The Dogs - Jackie van Beek - 2011 – 15' – BetaSp (NZ)
A 12-year-old autistic girl and Western Bulldogs fan crosses paths with a runaway teenage boy and a kind policewoman while finding her way home.

Meniscus - Maria-Elena Doyle - 2010 – 9' - BetaSp (NZ)
Drawing inspiration from Hone Tuwhares' poem "No Ordinary Sun", the tree in this poem is personified. The film is about human nature, our connection to nature, the cycle of life and our struggle to exist in harmony with the earth..

Ebony Society - Tammy Davis - 2011 – 13' – 35 mm (NZ)
Two young thieves unexpectedly discover their Christmas spirit and re-evaluate their lives during a break-in.

Ostia, La Notte Finale - Craig Boreham - 2008 – 15' - BetaSp (AUS)
In November 1975 the body of Italian film-maker Pier Paolo Pasolini was found badly beaten and run over near the town of Ostia on the coast near Rome..

At The Formal - Andrew Cavanagh - 2010 – 8' - BetaSp (AUS)
Slow motion and an extended long take are used to make the ritualised dynamics of a high school formal increasingly sinister and disturbing.

Bear - Nash Edgerton - 2011 – 11' - DVD (AUS)
Jack means well, but sometimes good intentions have horrible consequences