2021 EDITION
AUSTRALIAN SHORT FILM TODAY
ROBOROVSKI - Tilda Cobham-Hervey & Dev Patel
---
ROBOROVSKI - Tilda Cobham-Hervey & Dev Patel
---
HIGH GROUND - Stephen Maxwell Johnson
---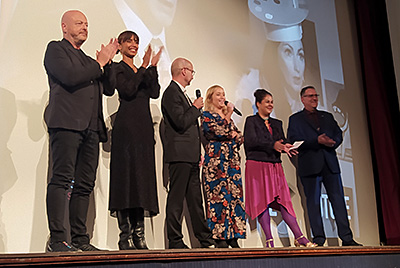 BEST ACTRESS
MAIAH STEWARDSON - My First Summer
---
BEST ACTOR
JACOB JUNIOR NAYINGGUL - High Ground
BRENTON THWAITES - I Met a Girl
Special Mention :

Kahukura Retimana - Bellbird
BELLBIRD - Hamish Bennett
---
THE 2021 FEATURE FILMS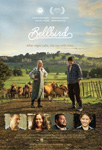 BELLBIRD - Hamish Bennett
New Zealand / 2019 / 106 min / DCP / Drama comedy
---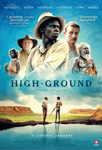 HIGH GROUND - Stephen Maxwell Johnson
Australia / 2020 / 105min / DCP / Adventure
---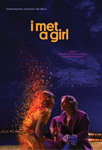 I MET A GIRL - Luke Eve
Australia / 2020 / 108min / DCP / Comedy drama
Introduced by Luke Eve
---
MY FIRST SUMMER - Katie Found
Australia / 2020 / 67 min / DCP / Comedy drama
---
SOME HAPPY DAY - Catherine Hill
Australia / 2021 / 73 min / DCP / Comedy drama
---
SONGS OF LOVE (DAFFODILS) - David Stubbs
New Zealand / 2019 / 93 min / BR / Comedy drama
---
TAKE HOME PAY - Stallone Vaiaoga-Ioasa
New Zealand / 2019 / 104 min / DCP
---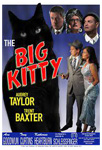 THE BIG KITTY - Tom Alberts & Lisa Barmby
Australia / 2019 / 69 min / DCP / Comedy
Introduced by the directors
Closing film

---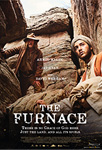 THE FURNACE - Roderick MacKay
Australia / 2020 / 116 min / DCP / Adventure
---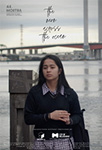 THE NEON ACROSS THE OCEAN- Matthew Victor Pastor
Australia / 2020 / 91 min / DCP / Drama
---
THE 2021 DOCUMENTARIES
140KM A L'OUEST DU PARADIS - Céline Rouzet
France / 2020 / 86 min / DCP
---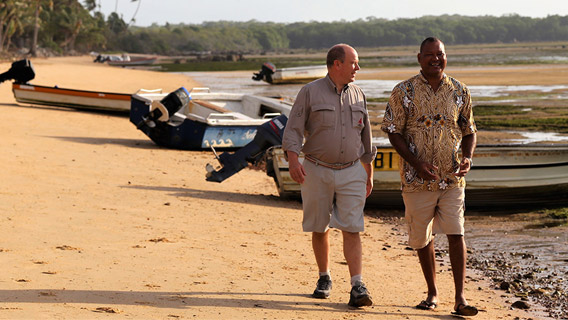 ALICK AND ALBERT- Douglas Watkin
Australie / 2021 / 93 min / DCP / VOSTF
Introduced by His Serene Highness Prince Albert II of Monaco
Avant-Premiere
Opening film

---
THE IMMORTALS OF TASMANIA - Pierre-Marie Hubert
France-Australia / 2021 / 90 min / DCP
World premiere
Introduced by Pierre-Marie Hubert
---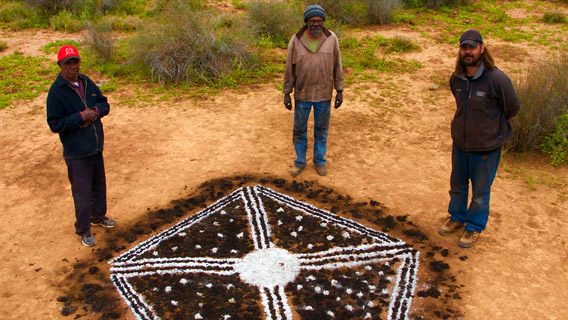 WE DON'T NEED A MAP - Warwick Thornton
Australia / 2017 / 85 min / DCP
Screening for schools only

Introduced by Greta Morton-Elangué,
Director of "Festival du Cinéma Aborigène Australien"
---
THE 2021 SHORT FILMS


PROGRAM 1 - 97 min / AUSTRALIAN SHORT FILM TODAY


Roborovski - Tilda Cobham-Hervey & Dev Patel (14')
Ayaan - Alies Sluiter (17')
Idol - Alex Wu (19')
Groundhog Night - Genevieve Clay-Smith & Rawley Reynolds (16')
Elders - Tony Briggs (9')
Skewwhiff - Robin Summons (12')
The Egg - Jane Cho (10')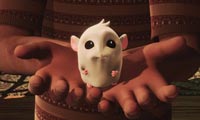 ROBOROVSKI - Tilda Cobham-Hervey & Dev Patel 2019 - 14' - DCP (AUS)
In a pet store, a dejected Roborovski hamster who just wants a forever home takes matters into its own hands…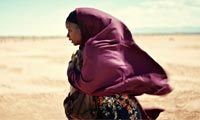 AYAAN - Alies Sluiter 2020 - 17' - DCP (AUS)
An escaped asylum seeker encounters a man on a rural beach, and must decide whether to trust him, or attempt the 400 km journey to the nearest city on foot and alone.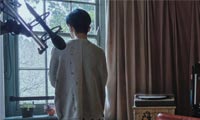 IDOL - Alex Wu 2019 - 19' - DCP (AUS)
A young Chinese celebrity is called into an emergency meeting after a fan of his commits suicide.

GROUNDHOG NIGHT - Genevieve Clay-Smith & Rawley Reynolds 2020 - 16' - DCP (AUS)
For carer Gary, moving on and keeping his family together isn't always easy. Tensions run high when his late wife's parents arrive unannounced after he brings home a date.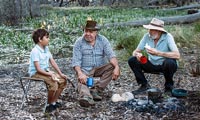 ELDERS - Tony Briggs 2019 - 9' - DCP (AUS)
As a young boy becomes of age, two elders from his tribe decide that it's time to test his cultural knowledge and send him off into the bush by himself.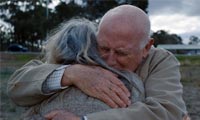 SKEWWHIFF - Robin Summons 2018 – 12' – DCP (AUS)
An elderly man insists on granting his wife's wish of taking their car through a drive-thru car wash.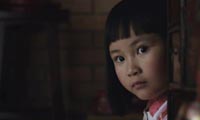 THE EGG - Jane Cho 2019 - 10' - DCP (AUS)
During her depressing visits with her elderly, immigrant babysitter, a young girl becomes obsessed with a delicious-looking Easter Egg.

---
PROGRAM 2 - 77 min
If I quit now - Luke Wissell (9')
Where Rosemary goes - Kathleen Hrayssi (13')
Fun Times - Matthew Victor Pastor (7')
The Haka - Isaac Lee 2021 (15')
Daniel - Claire van Beek (19')
My Name is Mudju - Chantelle Murray (14')
IF I QUIT NOW - Luke Wissell 2020 - 9' - DCP (AUS)
Andrew's decision to quit the rehab program devastates the loyal new teen he's supposed to be mentoring.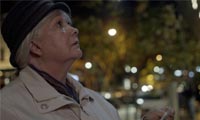 WHERE ROSEMARY GOES - Kathleen Hrayssi 2021 - 13' - DCP (AUS
An elderly woman turns to a killer to save her daughter from an abusive husband. Is this desperation, or is she hiding something?
FUN TIMES - Matthew Victor Pastor 2020 – 7' – DCP (AUS)
Sammy is a teenager with disenfranchised violent men all around him. Kate watches Sammy from across the hall of their commission flats.
THE HAKA - Isaac Lee 2021 - 15' - DCP (NZ)
During World War I, on Christmas Day, Maori and German soldiers came out of their trenches for a one-hour truce.
DANIEL - Claire van Beek 2019 - 19' - DCP (NZ)
A young novice at an isolated convent is confronted with sudden desire in the wake of meeting a blue-tongued lizard.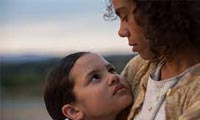 MY NAME IS MUDJU - Chantelle Murray 2019 - 14' - DCP (AUS)
In 1950s Australia, Mudju's daughter Munna has been kidnapped and placed in a foster home. Will Munna ever see Mudju again?
---
THE AUSTRALIAN SHORT FILM TODAY AWARD
Australian Short Film Today (ASFT) is an international traveling roadshow demonstrating the talent of Australian filmmakers. The ASFT's program is screened in four cities in the United States and four cities in Europe where the audience votes for the best short film.
---
THE NICOLAS BAUDIN PRIZE
Created as part of the celebrations of the bicentenary of the discovery of the Southern Lands by Captain Nicolas Baudin, the Nicolas Baudin Prize rewards an Australian or New Zealand short film. This year, it will be awarded by a jury made up of students from the Saint-Tropez region's high schools, among which the Lycée du Golfe de Saint-Tropez. One or several "chaperone(s)" - film and television industry professionals - will guide them. On the one hand, it is a fantastic opportunity for these young people to have an in-depth look at the work of aspiring directors, on the other hand, the perception of their films by a young audience is an interesting feedback for the Antipodean filmmakers themselves.
---
THE 2021 EXHIBITIONS


Badu Island, An expedition travelogue, photographs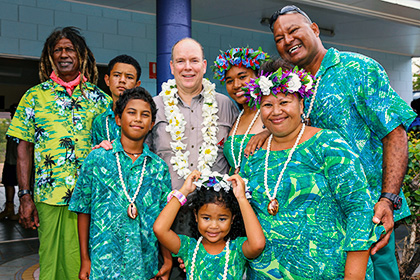 True to the spirit of the historic expeditions of his great-great-grandfather Prince Albert I, H.S.H. Prince Albert II has relaunched the Explorations de Monaco. It is in this context that he visited Badu, one of the islands of the Torres Strait, in the state of Queensland (northern Australia). While there, H.S.H. Prince Albert II immersed himself in the culture of the islanders, who advocate a balanced and respectful relationship between man and nature. Accompanied in particular by Robert Calcagno, Director General of the Oceanographic Institute, he drew great inspiration from this culture. The exhibition presented here is the memory of this: it also evokes the memory of a first meeting on Monegasque soil..

Photo : Ariel Fuchs
---
The Secrets of "The Big Kitty", photographs
Introduced by Tom Alberts & Lisa Barmby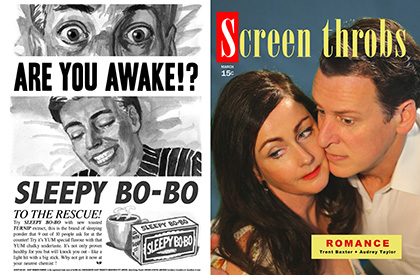 It took Tom and Lisa almost 12 years to make the film "The Big Kitty". A black and white film, a parodic and jubilant homage to the American film noirs of the forties, from "The Big Sleep" to "The Maltese Falcon" and "Casablanca". To do this, they had to recreate everything from costumes to sets, including newspapers, wine bottles and road signs. It is a part of this gigantic meticulous and precise work that you will discover through this photographic exhibition.