OFF COMPETITION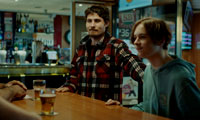 MATE - George-Alex Nagle 2021 - 33' - DCP (AUS)
After a long time apart, local no-hoper John must take care of reserved schoolboy Jack over a weekend in an insular working-class outpost of Western Sydney.
Grand Prix – Festival du Court métrage de Clermont-Ferrand 2022


---

PROGRAMME 1 - 89 min / AUSTRALIAN SHORT FILM TODAY
Freedom Swimmer - Olivia Martin McGuire (15')
Two Sands - Poppy Van Oorde-Grainger (7')
Widowers - Julian Tuna (12')
Odd One Out - Andrew Robb (7')
Sunnies - Ismail Khan (11')
You and Me Before and After - Madeleine Gottlieb (12')
Cold Water Therapy - Remy Brand (25')


FREEDOM SWIMMER - Olivia Martin McGuire 2021 - 15' - DCP (AUS)
The story of a grandfather's perilous swim from China to Hong Kong that parallels his granddaughter's own quest for a new freedom.
TWO SANDS - Poppy Van Oorde-Grainger 2021 - 7' - DCP (AUS)
As Garang struggles on his first day at high school in Australia, memories of being lost in South Sudan are triggered.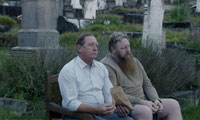 WIDOWERS - Julian Tuna 2020 - 12' - DCP (AUS)
This film is a meditation on suburban masculinity as two ageing men negotiate grief, rage and forgiveness without exchanging a word.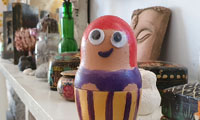 ODD ONE OUT - Andrew Robb 2020 – 7' – DCP (AUS)
Struggling to fit into a new community a lonely doll goes on a journey of discovery.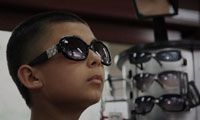 SUNNIES - Ismail Khan 2021 - 11' - DCP (AUS)
One morning, Malcolm, a troubled teen, decides to steal a pair of sunglasses from the local shops - an act that is later revealed to be part of a much bigger plan.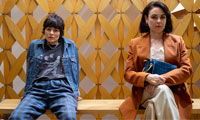 YOU AND ME BEFORE AND AFTER - Madeleine Gottlieb 2020 - 12' - DCP (AUS)
Two sisters share a very special experience.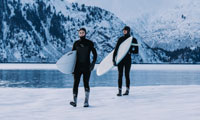 COLD WATER THERAPY - Remy Brand 2021 - 26' - DCP (AUS)
3 childhood friends take on the adventure of a lifetime in the Alaskan Winter searching for uncrowded waves and a sense of relief from their busy lives.

---
PROGRAMME 2 - 85 min
That Workman's Arm - Simon London (13')
Washday - Kath Akuhata-Brown (14')
MumLife - Ruby Challenger (15')
The Finding - Rebecca Tansley (19')
Object of Life - Jack Perry (3')
The Stranger - Jenny Hicks (21')
THAT WORKMAN'S ARM - Simon London 2022 - 13' - DCP (NZ)
A standover man is sent to collect from a woman in debt. His usual tactics fail him as he is thrown off balance by her threadbare but rich existence.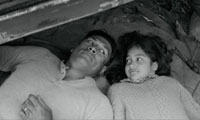 WASHDAY - Kath Akuhata-Brown 2021 - 14' - DCP (NZ)
A father turns his car into a water pump while his young daughter devises a plan to wash away her father's sadness forever.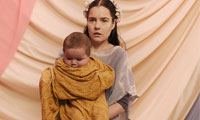 MUMLIFE - Ruby Challenger 2022 – 15' – DCP (AUS)
Sarah is a first-time new mum navigating her inner anxieties about her parenting through what seems like an average day of parent's groups and best friend hangs.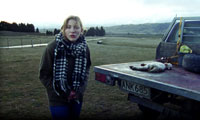 THE FINDING - Rebecca Tansley 2020 - 19' - DCP (NZ)
A teenager's efforts to reconnect with her estranged father forces them to confront a secret in their past.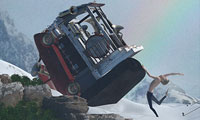 OBJECT OF LIFE - Jack Parry 2021 – 3' – DCP (AUS)
A playful critique of the philosophy of materialism and representation, the film questions our adherence to the objects of the world, are we looking for the meaning of life in the wrong place.
THE STRANGER - Jenny Hicks 2021 - 21' - DCP (AUS)
When a stranger arrives at an isolated farmhouse in the middle of the night, the farmer's wife is convinced he is a murderer. In the light of day, she is forced to confront her prejudices.
---
AUDIENCE AWARD, AUSTRALIAN SHORT FILM TODAY
Australian Short Film Today (ASFT) is an international traveling roadshow demonstrating the talent of Australian filmmakers. The ASFT's program is screened in four cities in the United States and four cities in Europe where the audience votes for the best short film.
---
NICOLAS BAUDIN PRIZE - 21th anniversary
Created as part of the celebrations of the bicentenary of the discovery of the Southern Lands by Captain Nicolas Baudin, the Nicolas Baudin Prize rewards an Australian or New Zealand short film. This year, it will be awarded by a jury made up of students from the Saint-Tropez region's high schools, among which the Lycée du Golfe de Saint-Tropez. On the one hand, it is a fantastic opportunity for these young people to have an in-depth look at the work of aspiring directors, on the other hand, the perception of their films by a young audience is an interesting feedback for the Antipodean filmmakers themselves.