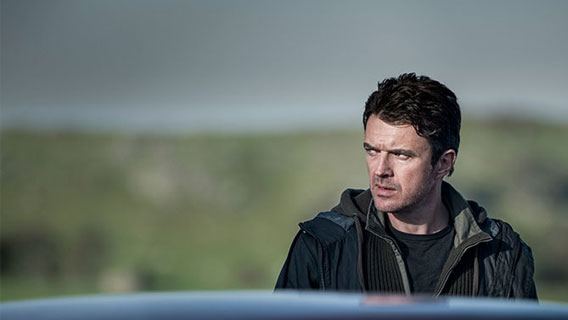 Australia / 2014 / 90 min/ DCP / colour / Thriller


Director : Christopher Houghton

Script : Christopher Houghton
Cinematography : Aaron Gully
Editing : David Banbury
Music : Kyls Burtland
Production : Julie Byrne
Cast : Leeanna Walsman, Matt Day, Greg Hatton, Onnor Nottle
Official Selection, Sydney Film Festival 2014

"Touch" is a haunting mystery that unfolds layer by layer about Dawn, and her daughter Steph, who take to the road after Dawn assaults a man. Hiding out in a secluded motel, Dawn is desperate to keep her daughter hidden yet entertains a risky sexual liaison with a local cop, Nick, by night. Dawn is hiding from something far greater than her words or actions reveal and when the man tracking her closes in, her past finally catches up with her and a shattering truth is revealed, forcing her to go to the one place she doesn't want to face.
Christopher Houghton
Graduated from Australian Film Television and Radio School (AFTRS) in 2002, he is An art photographer, screenwriter and director. He brings a sense of precision to his work that fuses cinematic tradition with contemporary life. He confesses a deep affection for universal stories that are rarely told and is very drawn to subjects that reveal the unexpected in everyday events. A multi award winning director, Christopher's short films including "Lightness", "Versus" and "Placement" have screened at festivals around the world including Cannes Cinephiles, Palm Springs, Tribeca, Chicago and CameraImage in Poland. His last short film "Swing" took out the Audience Award at the Adelaide Film Festival 2007 and won Best Film at St Kilda International Film Festival. He recently completed his first feature documentary "Sons and Mothers" that premiered at the Adelaide Film Festival 2013. "Touch" is his first dramatic feature.
---